Helpful Links
Below are some links we think you might enjoy. If you would like to add any links here, please contact us - we would love to add them!
The BirdHouse Bird Toys
Lisa is an exemplary bird mum who has worked in parrot rescue for years. She builds amazing toys designed to keep inquisitive birdie minds active and stimulated. All toys are made with parrot-safe material so you can trust them with your feathered kid. www.thebirdhousebirdtoys.com
Good Bird Inc.
Barbara Heidenreich is a leading avian trainer. Her training DVD's have assisted parrot owners around the world. She has published books on parrot training and behavior. We highly recommend purchasing her products as we use her training techniques on a daily basis. www.goodbirdinc.com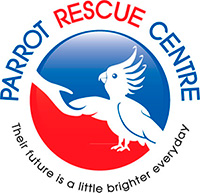 Parrot Rescue Centre
Dedicated parrot enthusiasts Zarita Garozzo and Jamie Carpenter are the founders of the Parrot Rescue Centre. After many years of developing a deep level of understanding about the feeding, nutrition, housing and behaviour training of parrots, Zarita and Jamie decided to focus on using their acquired knowledge to improve the lives of parrots in need of dedicated care in Australia. They have sought to achieve this by providing an environment that caters for the individual needs of the parrots they take in. www.parrotrescuecentre.com
Pak-O-Bird
Original and innovative designs for you and your bird's travel needs. www.celltei.com/pakobird.html